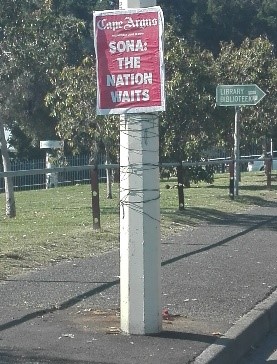 The nation's big #SONA2019 wish list for President Cyril Ramaphosa
Mwangi Githahu reports in IOL that South Africans have high expectations of President Cyril Ramaphosa's second State of the Nation Address (Sona) of the year on Thursday.
Much has happened since February's Sona, including load shedding, the general elections, the appointment of a new Cabinet and a sudden upsurge in urban crime and rural insecurity in the Western Cape, and frustrated South Africans are now demanding more than a plan; they want action and tangible results.
According to the Quarterly Labour Force Survey results released by Statistics SA last month, the first quarter of this year saw 237000 job losses and the unemployment rate growing to 27.6%. Post-election perceptions that the country is moving forward may reverse in due course.
Premier Alan Winde said: "I would like to see a very big focus on the economy and definitive action steps towards growth and job creation. Government red tape is a major hindrance to investment and job creation and I would like to see announcements around steps taken to reduce this.
To read the full Cape Argus article, click here.